Almacena Trusted Producer
Heleph produces and exports top quality Arabica Grade 1-4 coffees from different woredas/kebeles/CWS of five main Ethiopian regions: Sidama (Bona Zuria, Aleta Wendo, Dale, Bensa, Harbegonna), Yirgacheffe (Danche Chelbesa, Banko Dadatu, Kochere, Chelelektu, Halo Beriti, Banko Gotiti), Kaffa (Bonga, Anderacha, Dencha, Gimbu), Limmu (Gera, Kosa, Kersa) and Guji (Adola, Hambale, Dame Dabaye, Hambala Buku, Raro Boda, Suke Quto, Layo Teraga, Ana Sora, Yabito Koba, Masina, Shakisso).
Che cosa possiamo fare per voi?
Aspetti principali
Products: Green Coffee
Varietà: Caffè Arabica (74-110, 74-112, 74-158, 74-165)
Gradi: Grade 1 and Premium 2
Capacità produttiva: 153.6 MT
Periodo di raccolta novembre – gennaio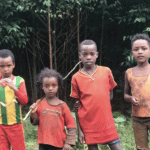 Responsabilità sociale d'impresa (CSR)
Chi siamo
Data di fondazione: 
Numero di dipendenti: 680 Contracted Out-grower farmers
Produzione annuale: 153.6 MT
Certificazione: n.a.
Cosa facciamo
Prodotti: Arabica Natural/Washed/Honey/Anaerobic
Strutture: Ayele Tulu Washing Station / Tsegab Ayele Dry
Capacità: 153.6 MT

Arabica Gr 1 & 2
Check RFQ for Availability & Price
or Contact Us
il nostro lavoro ispira sorrisi
Yirgacheffe, Ethiopia

Specialty Coffee

Grade 1 Washed

FOB Djibouti

Check RFQ

Yirgacheffe, Ethiopia

Specialty Coffee

Grade 1 Natural

FOB Djibouti

Check RFQ
22 Mazoria, Tesheab Commercial Centre
Addis Ababa