Description
Producteur: SEGEC (Mpanga CWS)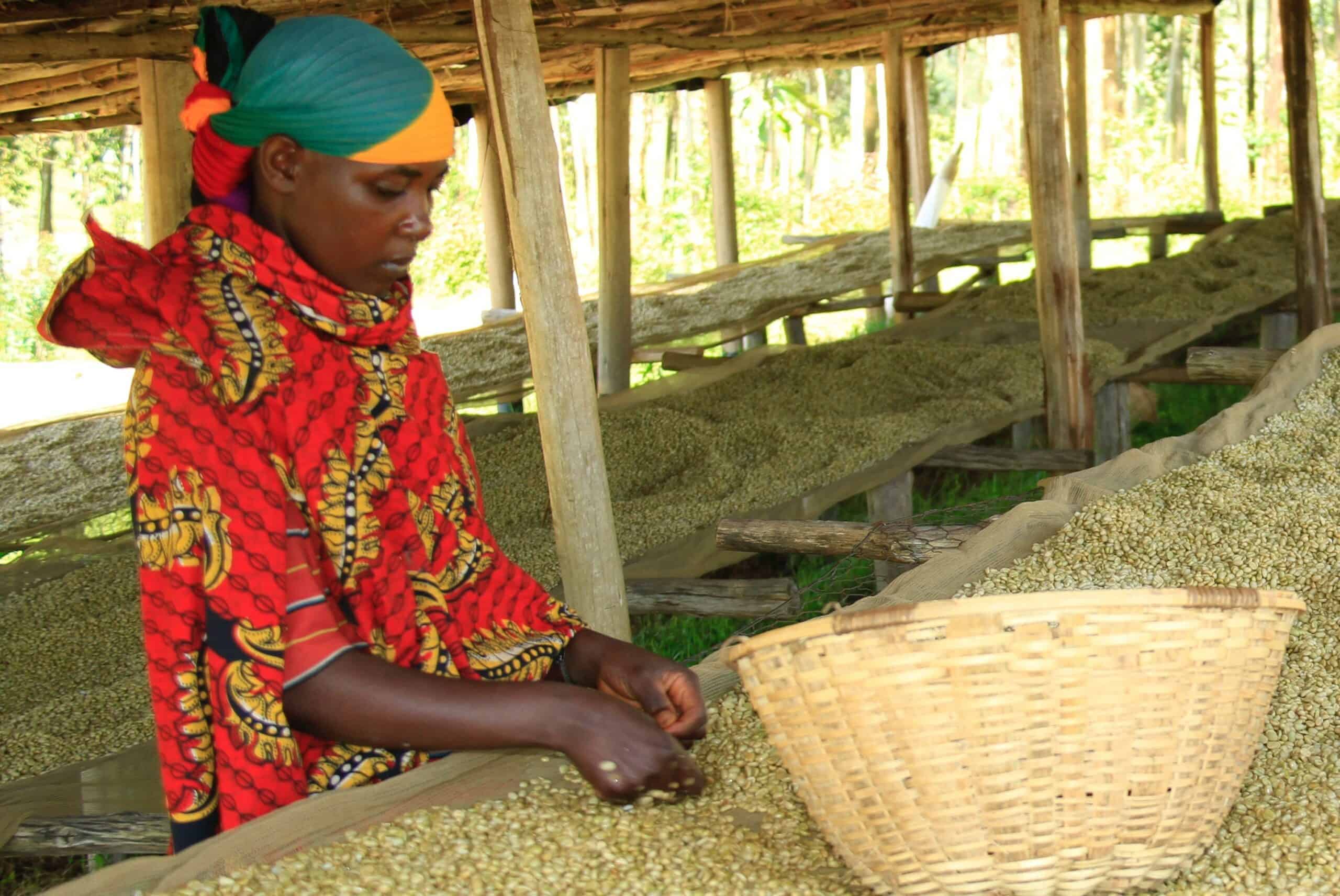 « SEGEC » is a specialty coffee producer and exporter from Rwanda It has one coffee washing station located on Mpanga hill,  with a productivity capacity of 1500 tones of coffee cherry per year and a Dry mill with a capacity of treating between 30 and 80 containers containing each 19200 kgs. The Mpanga washing station is equiped with 450 drying tables, 3 discs Mc Kinnon; pulping machine with one presser and it is located at 1800 m of altitude.
RESPONSABILITÉ SOCIALE DES ENTREPRISES (CSR)
La SEGEC (Société générale d'exploitation et d'exportation du café) aide 3 400 agriculteurs à tenter d'atténuer les risques auxquels ils sont confrontés face à la fluctuation des prix mondiaux du café. SEGEC paie des frais initiaux pour la cerise livrée, avec des bonus supplémentaires basés sur la qualité une fois que le café a été trié et mis en tasse. Les cafés de qualité inférieure sont mélangés et vendus dans le commerce, et les lots les plus performants sont séparés sous forme de microlots. Une fois ceux-ci contractés et vendus, SEGEC verse aux producteurs une prime correspondant à un pourcentage de la prime perçue par SEGEC. SEGEC investit également massivement dans la formation des agriculteurs pour s'assurer que les cueilleurs et les propriétaires agricoles n'apportent que les cerises les plus mûres à la station. Le paiement de la prime permet de garantir le respect de la formation, car il peut représenter une part importante du revenu annuel d'un producteur.