Beschreibung
Was ist im Preis
der Grad
Schröpfen Notizen
Was ist im Preis
der Grad
Schröpfen Notizen
Produzent: SEGEC (Mpanga CWS)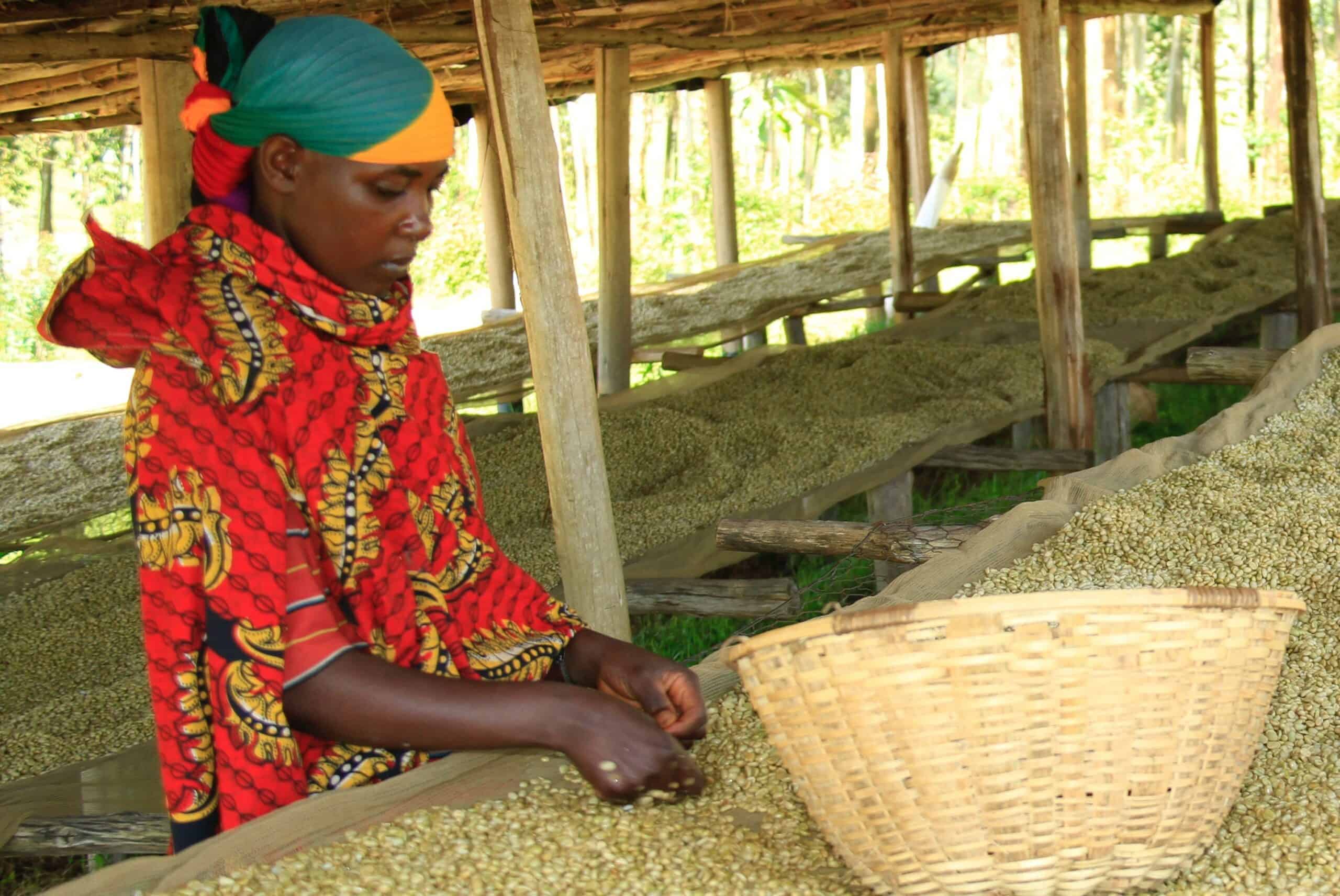 « SEGEC » is a specialty coffee producer and exporter from Rwanda It has one coffee washing station located on Mpanga hill,  with a productivity capacity of 1500 tones of coffee cherry per year and a Dry mill with a capacity of treating between 30 and 80 containers containing each 19200 kgs. The Mpanga washing station is equiped with 450 drying tables, 3 discs Mc Kinnon; pulping machine with one presser and it is located at 1800 m of altitude.
CORPORATE SOCIAL RESPONSIBILITY (CSR)
SEGEC (Societe General d'exploitation et d'exportation du Cafe) unterstützt 3400 Landwirte bei dem Versuch, das Risiko zu verringern, dem sie durch schwankende Weltkaffeepreise ausgesetzt sind. SEGEC zahlt eine Startgebühr für die gelieferte Kirsche mit zusätzlichen Boni, die auf der Qualität basieren, sobald der Kaffee sortiert und in den Topf gegeben wurde. Die Kaffees von geringerer Qualität werden zusammengemischt und im Handel verkauft, und die Lose mit der besten Leistung werden als Mikrolots getrennt gehalten. Sobald diese vertraglich vereinbart und verkauft wurden, zahlt SEGEC den Herstellern eine Prämie, die einem Prozentsatz der Prämie entspricht, die SEGEC erhält. SEGEC investiert auch stark in die Ausbildung von Landwirten, um sicherzustellen, dass die Pflücker und Hofbesitzer nur die reifsten Kirschen zum Bahnhof bringen. Die Bonuszahlung stellt sicher, dass die Schulung eingehalten wird, da sie einen erheblichen Teil des Jahreseinkommens eines Produzenten ausmachen kann.