Descrizione
Cosa c'è nel prezzo
Grado
Cupping Notes
Cosa c'è nel prezzo
Grado
Cupping Notes
Producer: SEGEC (Mpanga CWS)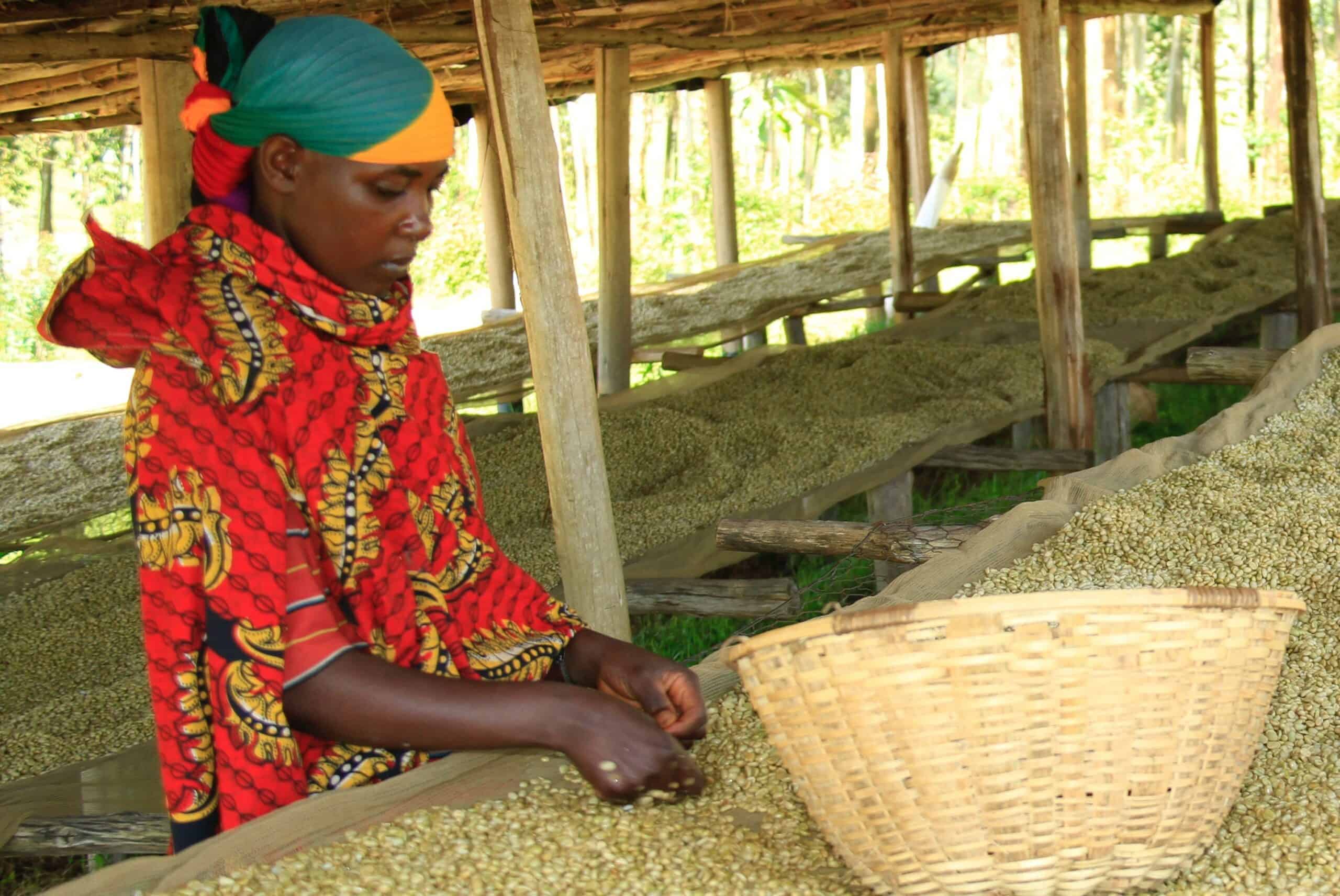 « SEGEC » is a specialty coffee producer and exporter from Rwanda It has one coffee washing station located on Mpanga hill,  with a productivity capacity of 1500 tones of coffee cherry per year and a Dry mill with a capacity of treating between 30 and 80 containers containing each 19200 kgs. The Mpanga washing station is equiped with 450 drying tables, 3 discs Mc Kinnon; pulping machine with one presser and it is located at 1800 m of altitude.
RESPONSABILITÀ SOCIALE D'IMPRESA (CSR)
SEGEC (Societe General d'exploitation et d'exportation du Cafe) support 3400 farmers to try to mitigate the risk they face with fluctuating world coffee prices. SEGEC pay an initial fee for delivered cherry, with additional bonuses based on quality once the coffee has been sorted and cupped. The lower quality coffees are blended together and sold commercially, and the top performing lots are kept separate as microlots. Once these have been contracted and sold, SEGEC pay a premium to the producers that is a percentage of the premium SEGEC receive. SEGEC also invest heavily in farmer training to ensure the pickers and farm owners bring only the ripest cherries to the station. The bonus payment works to ensure the training is adhered to, as they can amount to a significant portion a producer's yearly income.