Welcome back!
As our motto suggests, we're all about enabling African agricultural trade. In doing so, we'd like you to join us on our journey and in our community for producers and vendors alike!
We're excited to let you know that we've launched our new website with newly developed features including RFQ, Marketplace and Community Portal.
In the past decades, there have been reoccurring issues related to market access by smallholders. We thought to look more into it. Why does this happen? And how do we begin to resolve this? Interestingly enough, the value chain approach has been proven to be a solution to this problem. When contrasted with the traditional supply chain operations, it can give higher rewards that comes out as an added value along the whole chain.
This journey begins with a quick tour of the value chain approach, circling around our traceability work with the use of NFC tags. And finally ending with a testimonial of how bridging the gap in this manner has been an innovative competitive edge for African commodities.
Value Chain Approach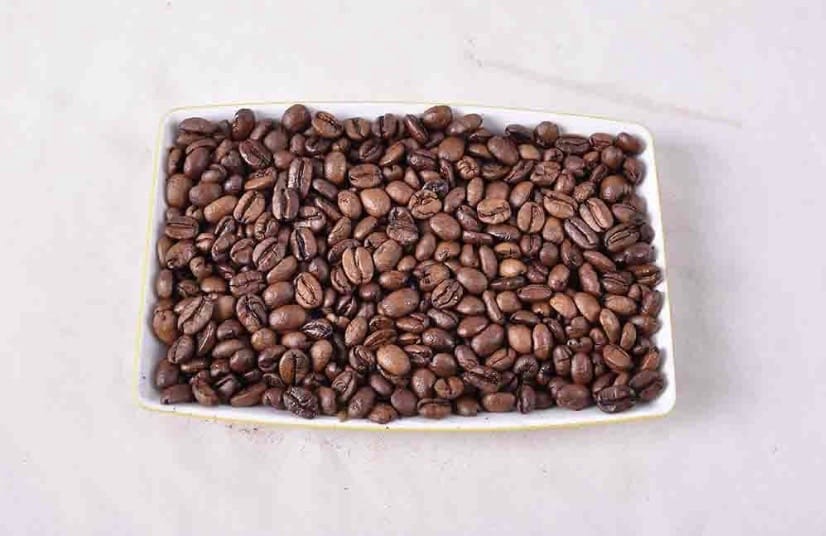 When talking about supply chain, logistics and service providers, past trends have shown a similar boring business model with the same structure and same ideas that give little to no space for innovations. Many might beg the question, how would one go about renovating the traditional supply chain? Well, let's take trading for example. Usually producers just look to sell their produce, and pray that they get a fair price, while buyers seem to be trying to mitigate the risks that comes with commodity trading… So how would one go about giving an added value along this spectrum…?

Now when we look at the African context, producers are barely making a living, they're not known to the end buyer and the end buyer is invisible to them. So how would you react to the implementation of a new business model that is a contrast to the traditional supply chain? How would one even go about imagining a situation in which a shared added value could be distributed along the spectrum. The main take away we need to get from this is that Value Chain is primarily concerned with providing value for price product or service. This includes taking steps to examine the components and identify opportunities to make them more efficient and ultimately, more cost effective.

When looking at sources in finance and investments, stakeholders are mostly keen to reap higher benefits for equal or even lower input. The value chain approach can be understood as the analysis of the market context but also a stakeholders' analysis. Where the supply chain starts with the product request and ends with the customer, value chain starts with client's request and ends with a product.

So we were saying how there has been a reoccurrence of similar patterns blocking trade. These patterns have been located in several steps of the trade supply chain. We will be looking at the farmer, quality control, logistics and the final buyer. Through the analysis of these levels, the market and its stakeholders, we have come to an understanding that indeed a closer look into the "bleeding necks" of these elements is a recipe for a new business model and a win-win situation for all involved. Below is a table showing the differences and the added value obtained at all levels.

Value chain vs Supply Chain in our context

Traditional supply chain: Tends more towards a marketing approach
| | | | |
| --- | --- | --- | --- |
| | Benefits | Disadvantage | Added value / Competitive Advantage |
| Farmer | Has a buyer | No bargaining power | Limited or none, depends on the exporter |
| Logistics & Marketing | Saving costs | Has higher risks | Same as traditional supply chain management |
| Quality control | Has more variety | More bureaucratic steps that differ for each request | Same as traditional supply chain management |
| Final buyer | Maximises customer satisfaction | Prone to risks and not getting quality product on time | Linked to customer satisfaction |
Value chain approach: tends towards a management approach
Benefits
Disadvantage
Added value / Competitive Advantage
Farmer
Has higher bargaining power and is no longer invisible and focused on good production
Due to digital divide, knowledge transfer of market can take longer than expected
Competitive prices, quality product, higher income and relations with buyers
Logistics & Marketing
Outbound logistics and marketing give value to product
Requires long and comprehensive analysis of business operations
Cutting our intermediaries, shared distribution costs, integration of communication tech.
Direct marketing, use of social media and online sales team
Quality control
Ensures reliability
Not always clear if this becomes a primary or supportive activity
Follow up with the company after sales, efficient product return and refund practice
Final buyer
Is offered better service and product price at competitive price
N/A
Superior customer service & gaining cost advantage with higher volume

So encapsulating the above information, we can deduce that a value chain is seen as the management of a business model whereas supply chain solely deals with marketing, which although is an essential part, it merely is part of a model and not the entirety of it.

Almacena's model sees that the supply chain is managed into one where added value is translated to all levels, where it increases business' efficiency, and keeps a competitive advantage while keeping low costs.

NFC Tags and Traceability
Digital solutions have been deemed a good option in terms of impacting the quality and safety of products. They are known to be more reliable and efficient and who wouldn't want that? With the arrival of Near Field Communication (NFC) Technology, traceability and quality control of commodities can be verifiable and reliable. Especially now, living in the era of covid, there has been an ever growing awareness by the public on the safety and morals of food production. Moulded by regulations requiring traceable produce, as well as market demand, one has little option to keep their business afloat.
From this point of view, NFC technology and smart tags that work with NFC offer solutions that will have an impact on the quality and safety of any product. This tech is our means to not only shorten the chain, but to also optimise the information flow and integrity down the supply chain. NFC tags are used as identification method and are able to meet the comprehensive consumers' requirements as the data operates with blockchain which insures its immunity to fraudulent behaviour.
It improves traceability by tracking down the dynamics of the entire supply chain where one is able to check what is being scanned, where the coffee bag is from, as well as the descriptions of its producer. The use of blockchain when handling this data increases its accessibility to the consumers online but also holds its integrity together.
This digital solution allows for a practical way of managing data, completing payments and connecting devices in a seamless way. With such as versatile and user-friendly experience, one would even note how this is the future of transactions and communication in a world that is ever more connected.
Bridging the Gap
So far this issue touched upon the comparison of value and supply chain management and how this can not only give you a competitive advantage, but can also offer a distributed added value throughout the spectrum. When we then pair this with leveraging the availability of new technology in the trading sector, many can see this as an open door. Meaning: an increase in profits, possibility to mitigate risks and no intermediaries. African farmers have long been singing the same song when it comes to access to the market and fair trade practices. If they were to use the same marketing strategy of a traditional supply chain, there can be a chance that their issues still remain the same!
Let's start with the most basic notion. The knowledge gap! The information gap experienced by farmers can be defined in terms of them knowing their buyers. This includes having alternative strategies to keep their farm afloat in harsh times, resources for the management of their land, financial opportunities available to them and possibility to retain value, the language barrier… and the list sadly goes on. Usually the your typical trader wouldn't have to deal with all the extra hassle that comes with helping farmers access the market, other than just buying their produce.
The value chain approach gives us an alternative solution which not only benefits the farmer, but it allows buyers to bridge all the recurring issues of gaining access to African commodities. As the product has the higher priority, the competitive edge of a company then lies in assuring that this becomes reality. If access to the market was an issue, the added value of this new approach incorporates a knowledge transfer as well as financial inclusivity and transparency.
Other issues such as bargaining power and equality in terms of competition on the international trade market, have long since worsened if not remain unchanged. African states do not have the practice of subsidising farmers for their agricultural products, which not only harms their bargaining power, but also creates an unequal playing field. Organic certified and fair trade certification can increase the attractiveness of African agricultural commodities, but when compared to western subsidised farmers, African farmers cannot reap the same benefits. In this case the primary and supportive activities that come with a value chain approach, cuts out the middle intermediaries, and bridges this gap by offering marketing and sales distribution, outbound logistics, leveraging technology development and adding competitive advantage through the procurement of unique products, at competitive prices and gaining cost advantage through selling in bulk.